Door Handle, Locks & Boot Lock
Ford Escort XR3i Mk5 Cabby
This
"HOW 2 Guide"
covers the steps we used to Remove & Replace the Door Handles Locks & boot Lock on
"Project Bender".
A lot of these initial guides will be from work on this project, simply because we are doing it now. You can always use this as good starting point for any project car, but the specifics are for the Mk5 Escort range and the Early 90's range of Fords.
Tools:
Large Flathead Screwdriver
Large Possie Drive Screwdriver
T30 Torx bit
Freezer Bags
Torch
BOOT LOCK REMOVAL:
To start with remove the inner boot liner on the boot lid. Take a T30 Torx bit and remove the small black screw from the lid to the left of the lock barrel. (pics)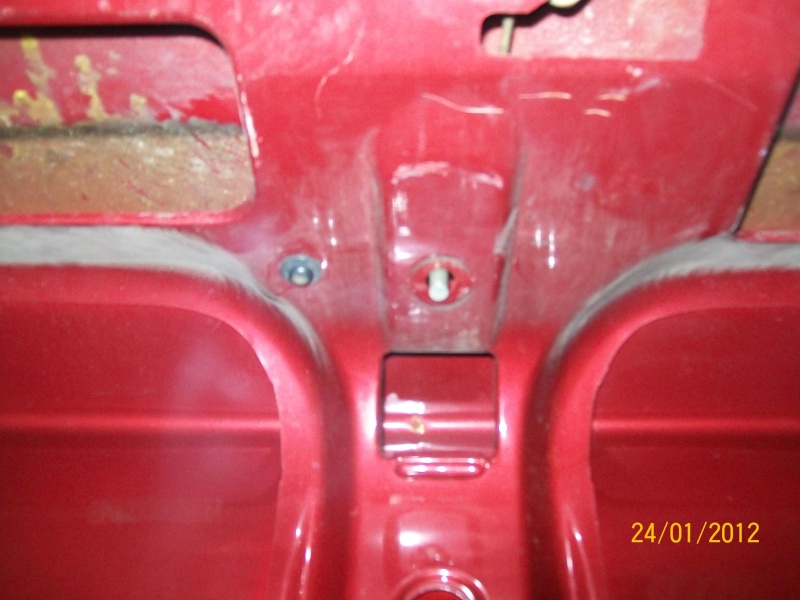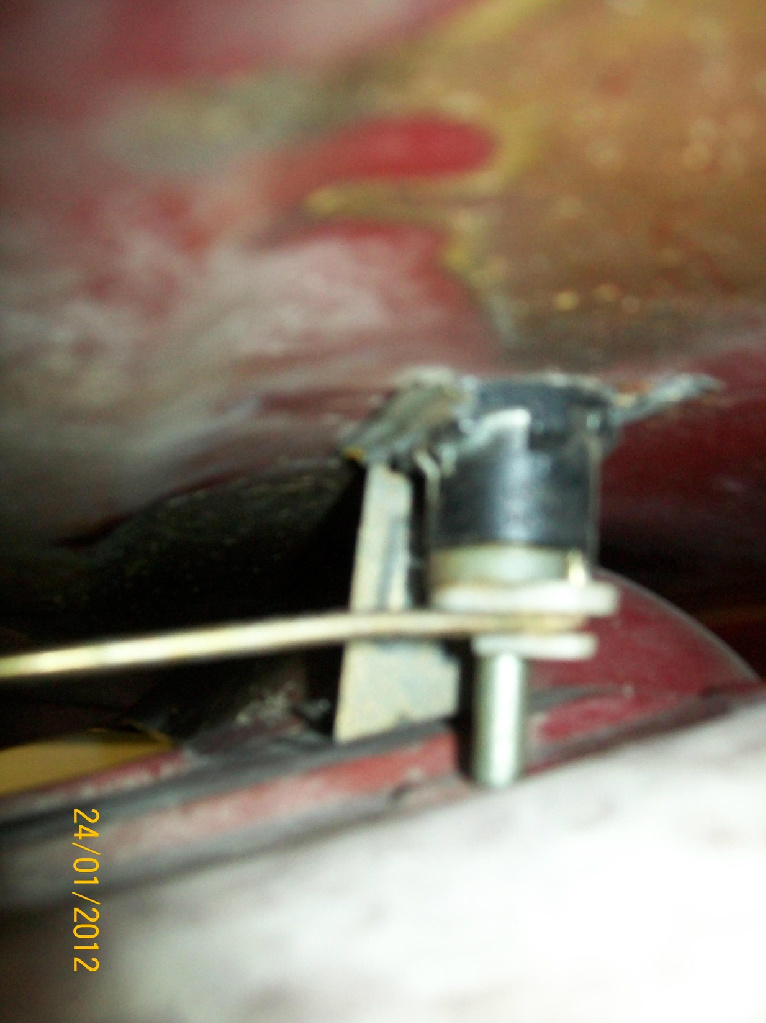 If you get a torch and look into the Off Side (drivers) of the boot lid you should see the above pic (right).The bar is attached to the locking mechanism, behind the barrel is the fitting plate. You will see better in a later pic. Get a large flathead screwdriver and push the plate to the near side (passenger). It should simply slide off and out, if it is proving difficult grab some "MAGIC JUICE" (WD40) to lube it up a bit. Once removed the barrel will be loose enough to lift out, give it a clockwise (from outside) twist, this should free the bar and release the barrel. (pics)
Barrel Plate
Plate Fitted to Barrel.
Once removed place all the pieces into a Freezer bag and put safe until later.
FRONT DOOR BARREL & HANDLE:
Firstly remove the Door Cards and waterproof membrane for the door. Safely place all the screws and clips to one side until later. If you don't know how to remove the door card I will do a guide to this later.
I'm going to start with a pic so you can see what I am taking about.
Central locking Mechanism
Door lock Mechanism
First thing to do is grab your torch, and you should see the above. If you get a large flathead screwdriver, put it through the inspection hole on the inner door, the White plastic clip will snap open, you can now remove the Central locking Mechanism; it wraps around the barrel but comes off easily once clip is undone. Next, just to the left of the white clip, is the barrel securing plate. This is exactly the same theory as on the boot lock, use the flathead and pry it off.
Now the barrel will be loose enough to remove from the door. The Barrel is not attached to the door lock mechanism, but a pin sits inside the plastic arm (right pic) simply pull the barrel out of the door.
DOOR HANDLE:
The Door handle is held on by 2 Possi drive screws. Remove them through the inspection hole on inside of door panel. The handle will then slip out, with a little anticlockwise twist. (pic)
Central Locking Mechanism
Removed Handle and Barrel
Removed Handle and Barrel
REFIT:
Follow the above Backwards.
Congratulations you have now removed the door handles and locks on you project.
Thanks for reading
The Bishop
The Boss





Posts

: 71


Join date

: 2012-01-24


Age

: 42


Location

: Barry-Bay-Dos





Similar topics
---
Permissions in this forum:
You
cannot
reply to topics in this forum