The 30Hr Challenge Mod Nats May 2011

2004 Ford Fiesta Mk6 1.4

Firstly I want to Thank:

Vanman & Mrs Vanman
The Original EMC
Jamie James & Luke from Superiour Rides (Big Help)
Mark & Jacks (Modified Nationals)
Chris Sawyer (Fordthore Cardiff)
Clive (Longlife Caerphilly)
Adrian Lewis (CEG Limited)
K&N Filters Uk
Alun Cairns (MP)
Ashgrove School
Barry Advertiser
Adrian Flux & Flux Girls
Benji & Holly
and to anyone I have forgotten THANK YOU............
Background Story:
To whom it may Concern;
My Name is James Bishop; I am the Owner / Director of Section-59 Ltd E.M.C. I have been in Business for around 18 months; I am currently trading From High Street in Barry South Wales, after around a yr and a half in Swansea.
I am writing to ask for your help with a project that is close to my heart and to many people in the South Wales region.
My son, Brandon, has been diagnosed as being on the Autistic Spectrum. For those that do not know the meaning of this, it means that he will find it more difficult than others to learn and interact with other children in a school environment; he has difficulty in expressing his thoughts and true feelings without getting frustrated or losing his temper. This means that he will find interacting and even working with other people increasingly more difficult as he grows through Life.
Brandon's brother, Jack, has Autism. This means that he will constantly need help and guidance in order to complete even the simplest task for you and me, for the rest of his life. Because of Jack's condition, he cannot attend a public school or even enter the general school system; he has to attend a special school that caters specifically for his needs.
Ash Grove School is located in Penarth just outside Cardiff South Wales. It specialises in this kind of special circumstance schooling. Jack is in full time attendance and Brandon is enrolled in their outreach programme. As well as many other children and young adults that attend the School, there is also an excellent parent support network in place to help the Parents of these exceptional people to care and help their children to lead a successful and productive life.
The school has many plans over the next few years, to add additional services and opportunities for the pupils and the parents alike. One of these plans is a state of the art sensory room for the students to use. A sensory room entails the students becoming immersed in sound and light as well as textures, touch and even smell. Although you and I take these things for granted, senses can be a strange and wonderful world to some of these children, and can help with communication, stress, comfort, learning as well as many other well documented areas of expression and well being.
The plans for this sensory room at Ash Grove will involve a substantial investment. Some of this has already been raised by the staff of the school, who Plan to climb Mount Kilimanjaro in aid of raising money for this project, As well as other events that have been organised to raise awareness as well as funds.
I would like to thank you for your time in reading this, and would offer you the chance of reading the plans we have for an event to be held in May 2011. We are hoping to both raise awareness of Autism in the UK as well as raise some funds towards target. We hope you can help and look forward to receiving your thoughts and ideas on the plans we have or any suggestion you may feel relevant.
James Bishop
(On behalf of Ash Grove School Penarth Charity No. 1072900 )
Last edited by The Bishop on Thu Jan 26, 2012 8:27 am; edited 1 time in total
_________________
The 30Hr Challenge Mod Nats May 2011

2003 Ford Fiesta Mk6 1.4
Can See from the above covering letter, This was very close to my heart as it involves my Sons education, the Plan was to take a standard road car and Moddify it within a 30Hr timeframe Live at The Moddified Nationals Show in Peterbourgh.
The Car we ended up with was a 2003 Mk6 Ford Fiesta 1.25. This had been donated to us by FORDTHORNE in Cardiff. We would try to get as many parts as possible for the car and sell raffle tickets at the show to win the car and raise the money for the school.
The mistake we made was in how much to sell the tickets for, people are tight. We Started at £10-00 End up on £5-00 and should have sold them for a lowly Quid. If we had sold them for £1-00 each we probably could have sold out of tickets.
Here is the Car as Standard we it Was delivered from FORDTHORNE Cardiff.
And With The Advertising Graphics Fitted.
Thanks for Reading.
The Bishop
Last edited by The Bishop on Thu Jan 26, 2012 8:27 am; edited 1 time in total
_________________
The 30Hr Challenge Mod Nats May 2011

2003 Ford Fiesta Mk6 1.4
This isnt going to be a traditional Project Diary, Because we only spent 30Hrs on the build and we were all building it, we didnt have much time to take pictures etc. So if this is more like a Picture Gallery I apollogise. We are thinking of doing it again, but not this year and Tickets will be the right price next time to.
Here we go.
At the Show.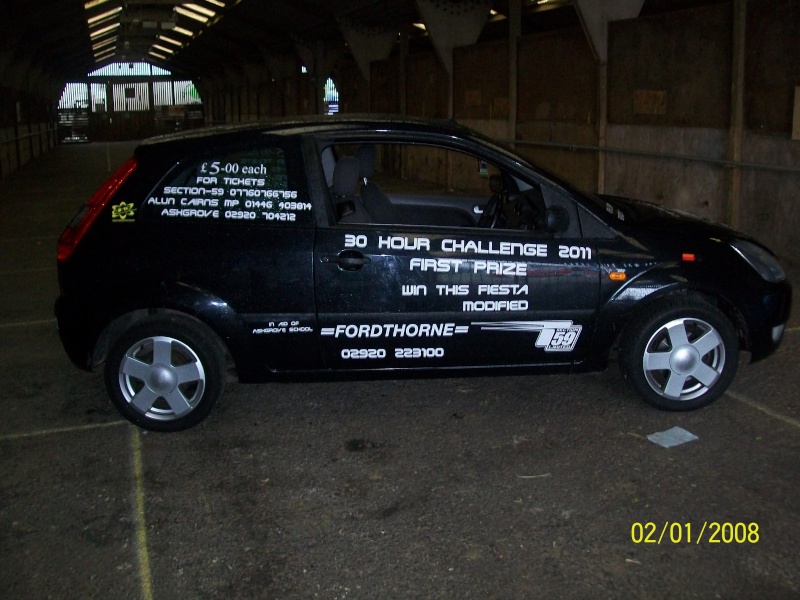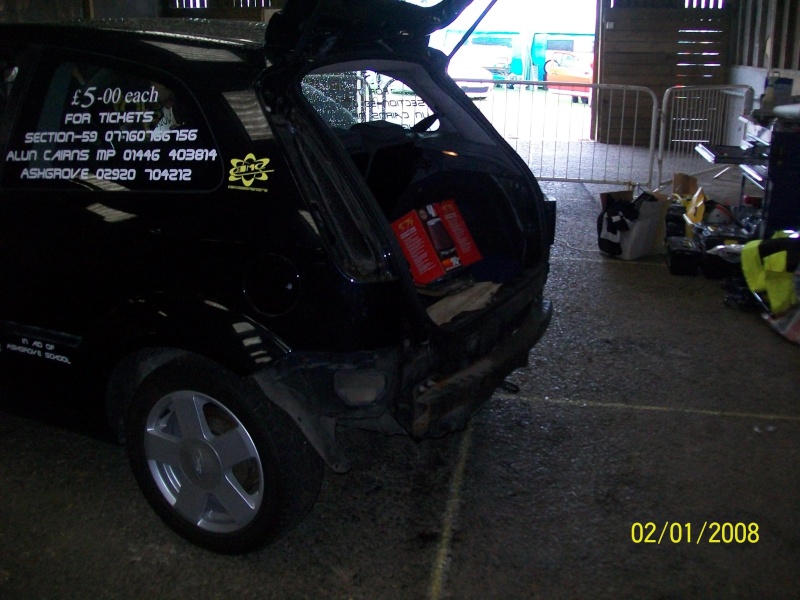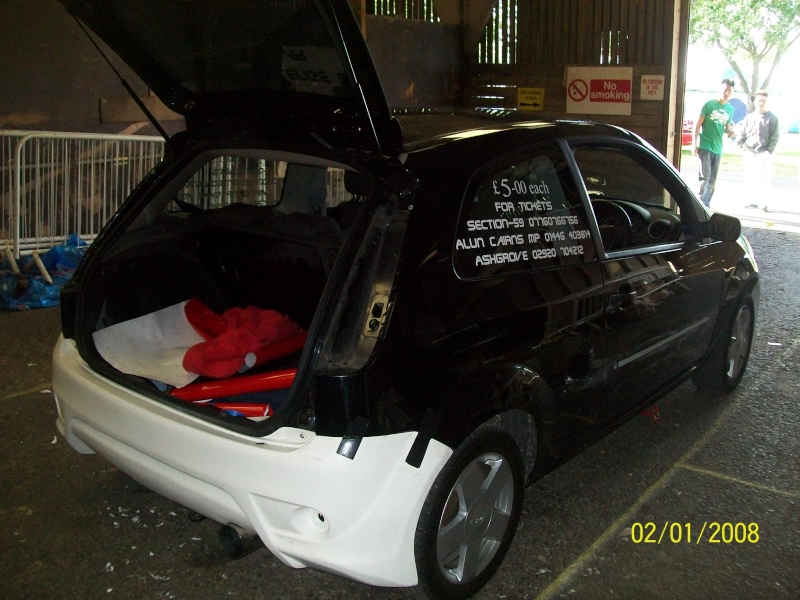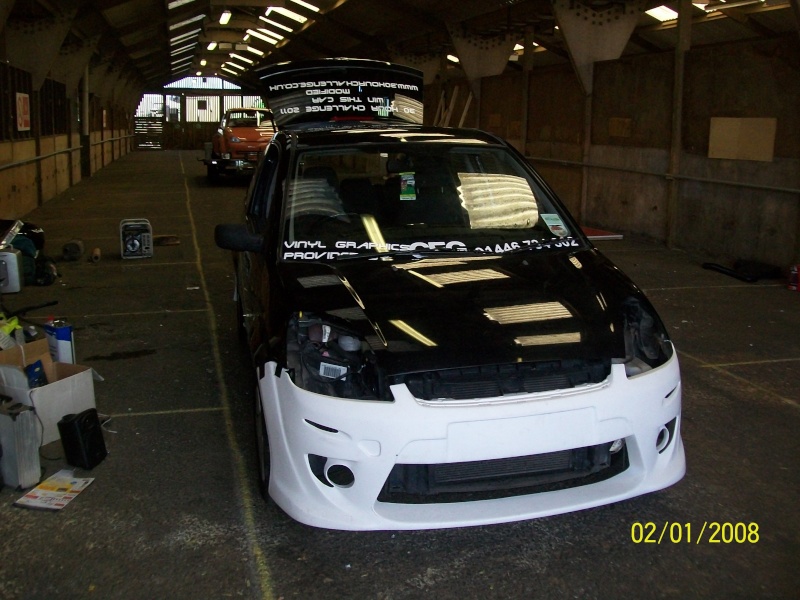 Benny Sick As F@#K Corsa B at the back on the Trailer. Love it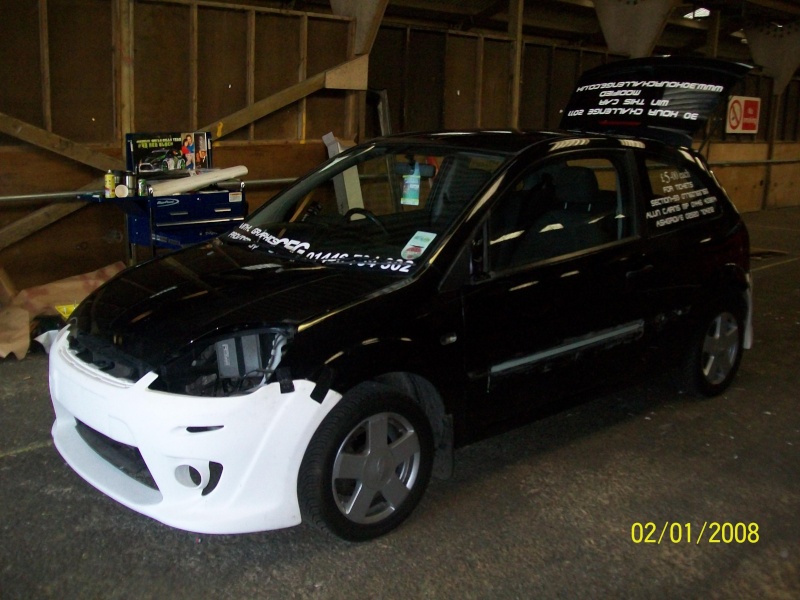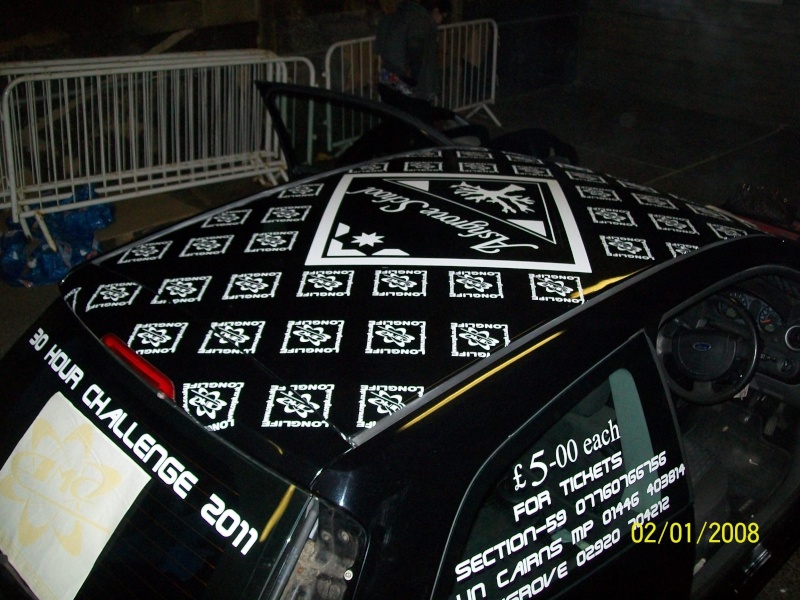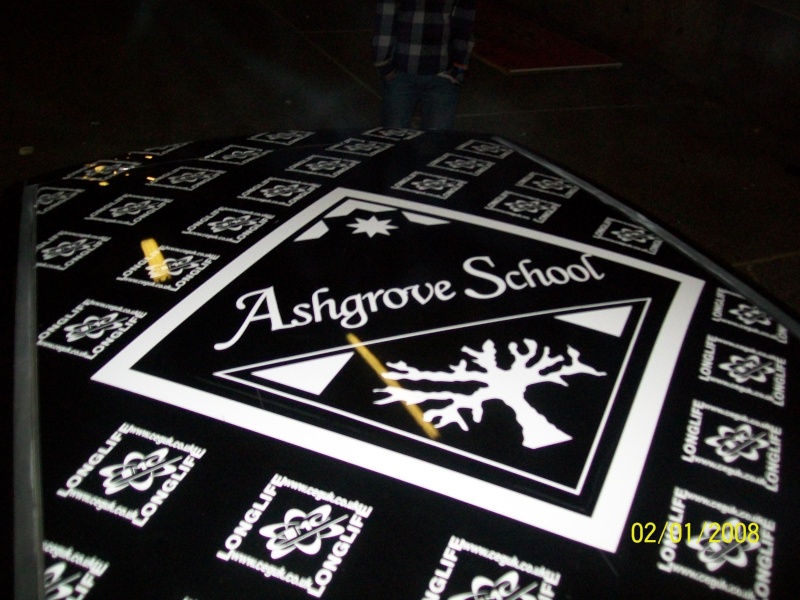 Gucci Roof for the win.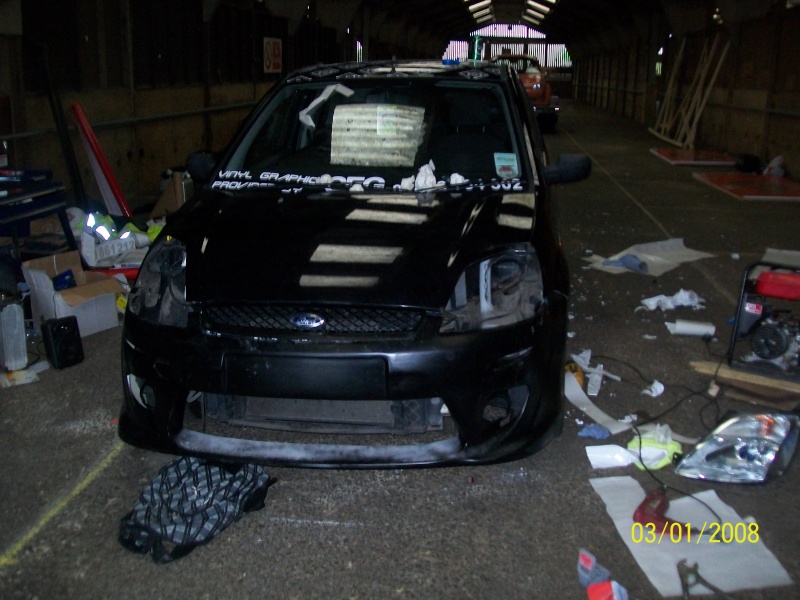 Wrrap-a-tat-tat.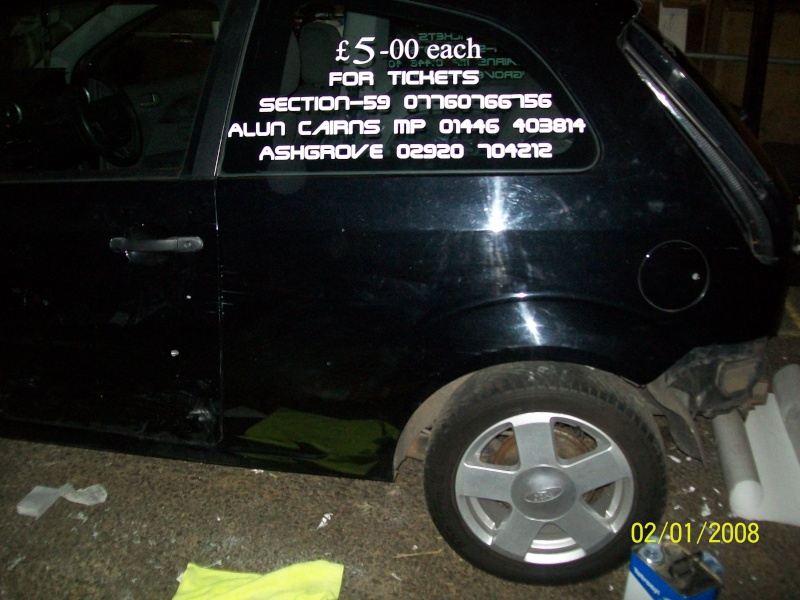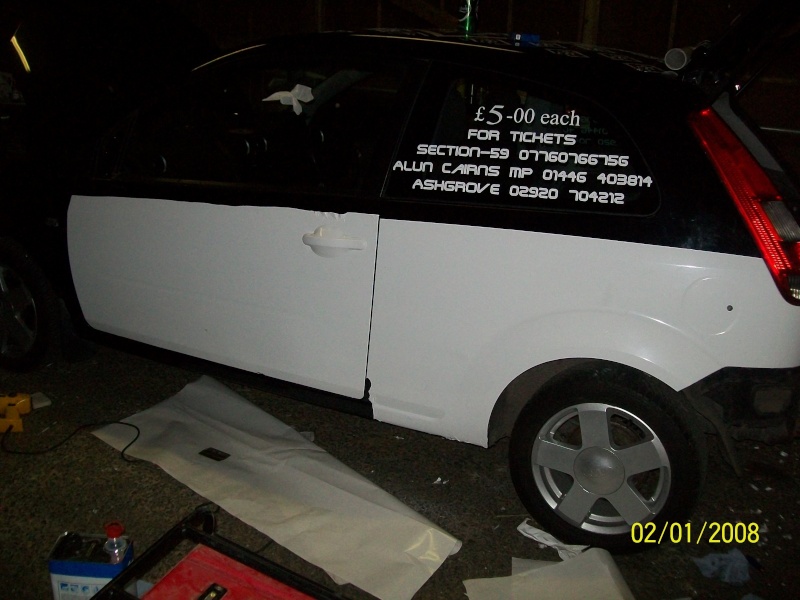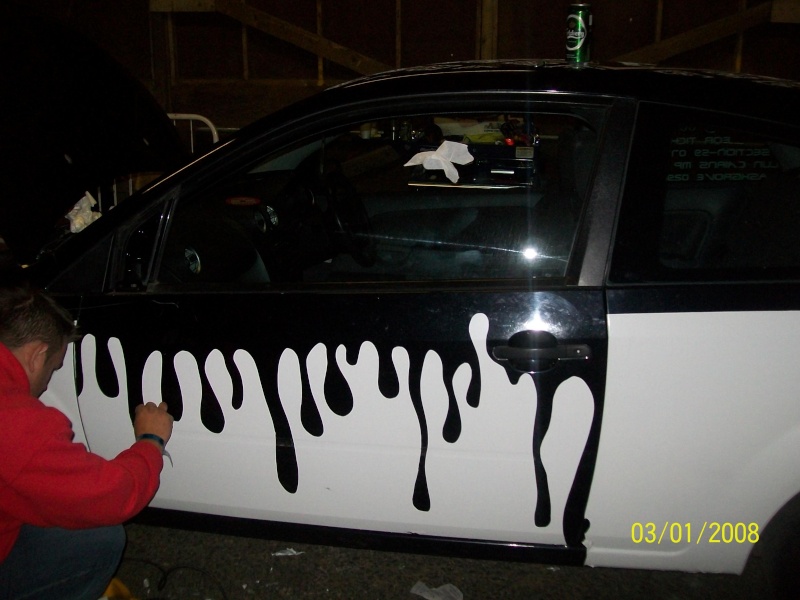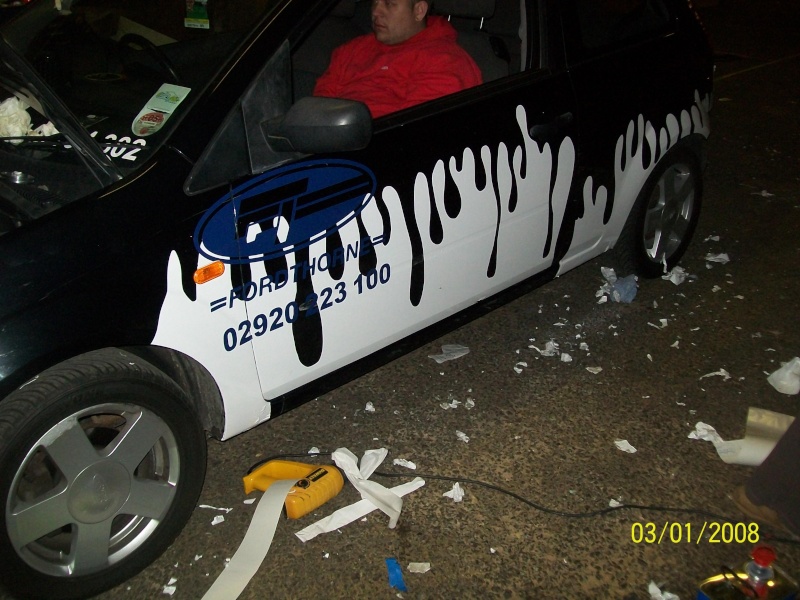 Vanman looking Really HAPPY at about 4:30 am

All Hands on Deck People ITS 3:30pm Ahhhhhhhhhh!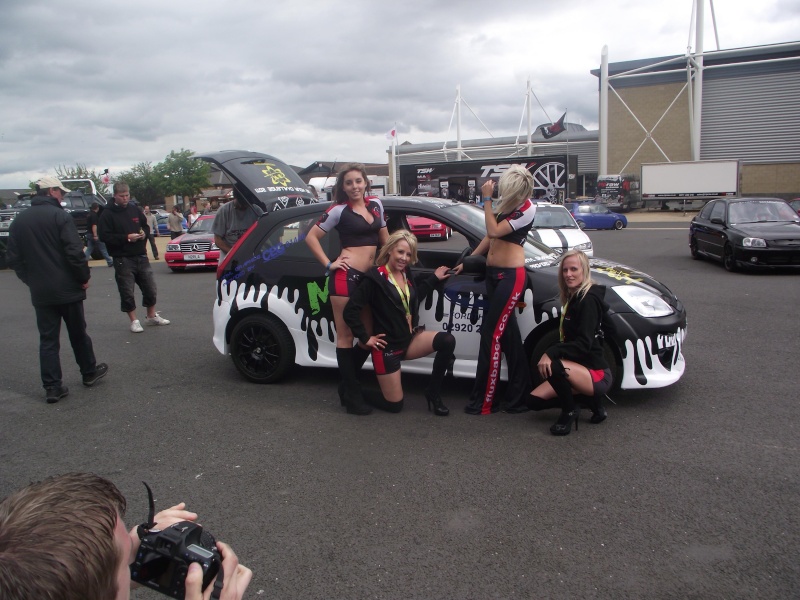 Flux Girls Oh Yeah.
Delivered to the winner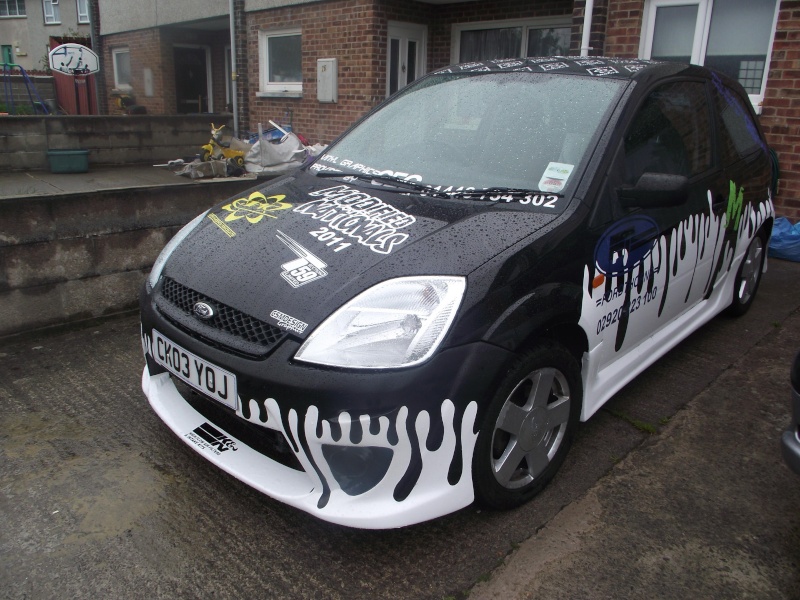 And The Winner Is!!!!!!!!
Well done To Brad, Who won the car, all of 17yrs old and just passed his test. Enjoy and keep it between the ditches.
Are we MAD enough to do it again??????
Probably

Thanks for Reading
Happy Modding
The Bishop
_________________
meh.

would i do it again. I told myself no...........but i probably would. at least 1-2 years of planning and prep next time though please
_________________
Admin




Posts

: 31


Join date

: 2012-01-24


Age

: 31


Location

: Barry





Similar topics
---
Permissions in this forum:
You
cannot
reply to topics in this forum